Pharmacy Tech of the Month
November, 2019
Massachusetts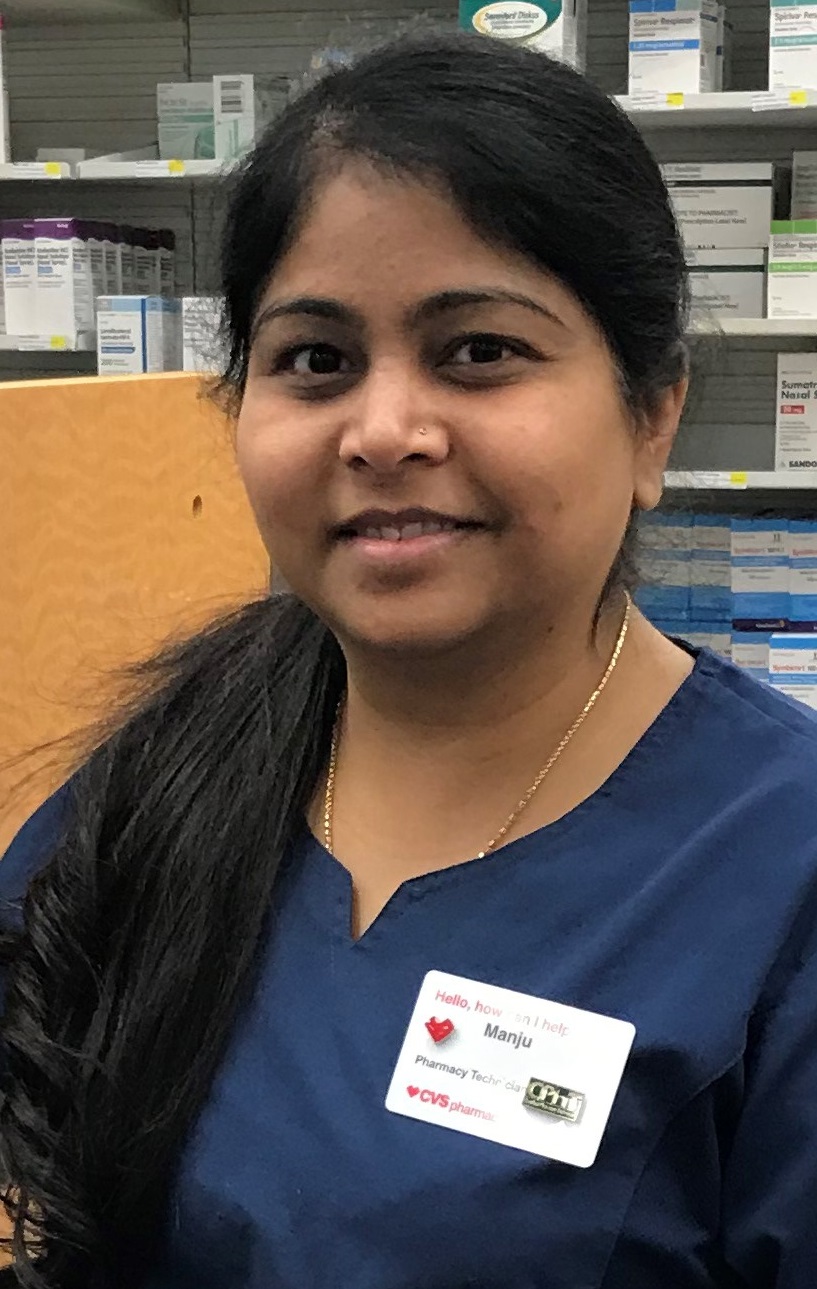 Name: Mariju Sharma
Pharmacy: CVS
Pharmacy Address: 1815 Middlesex Street, Lowell, Massachusetts, 01856
Hobbies:
Reading and long walks
If you could have dinner with any three (3) people in history, who would they be?
John Kennedy
The most rewarding thing about being a pharmacist is:
helping others when they are not feeling well.
Who/what inspired you to be a pharmacist:
I always wanted to work in health care and I enjoy working with customers.
Who would you name "Pharmacy Tech of the Month" if you had the next selection:
Julie and Micky in our store