Pharmacist of the Month
September, 2019
Kentucky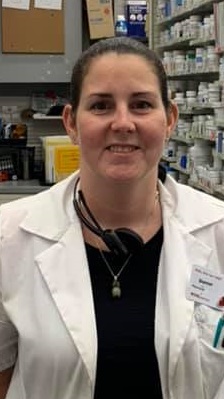 Name: Shannon Kyle
Pharmacy: CVS
Pharmacy Address: 6109 Bardstown Rd, Louisville, Kentucky, 40291
Pharmacy School Attended: Sullivan
Hobbies:
My 3 year old, crafts, and love to be creative
If you could have dinner with any three (3) people in history, who would they be?
Jim a pharmacy friend
Of course my 3 year old daughter
My husband
The most rewarding thing about being a pharmacist is:
I really enjoy helping my patients and the challenge of it. I've always been drawn to healthcare and love that every day brings something different.
Who/what inspired you to be a pharmacist:
My mother was sick since I was five years old so her illness inspired me to learn more and help others