Pharmacist of the Month
November, 2017
Kentucky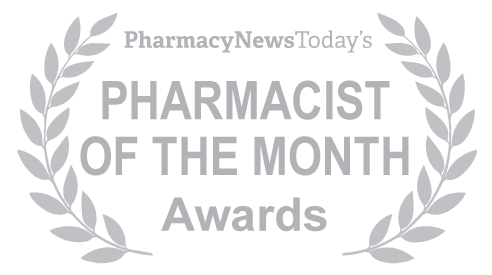 Name: Heath Adams
Pharmacy: Rite Aid
Pharmacy Address: 86 Madison Square Drive, Madisonville, Kentucky, 42431
Pharmacy School Attended: Samford University
Hobbies:
I love to travel, enjoy family activities and of course my work.
If you could have dinner with any three (3) people in history, who would they be?
Ted Williams
Mickey Mantle
George Washington
The most rewarding thing about being a pharmacist is:
I love helping my patients and truly enjoy helping them find solutions for any prescription needs. If they can't afford their meds I can help educate them so they can still get their meds with assistance. I like being able to guide them in the right direction.
Who/what inspired you to be a pharmacist:
My mother was a science teacher so I was influenced by her a lot but the biggest inspiration to become a pharmacist was when I was four years old. My mother took me to a pharmacy and I remember seeing a cool skeleton in the corner and this great guy in a white coat surrounded by great looking people and I thought this is definitely what I want to do! I loved the idea and atmosphere at a very young age!